About Joy Luedtke Real Estate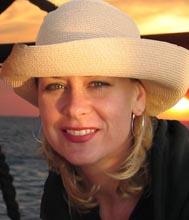 Joy Luedtke Real Estate, LLC, is Long Beach Island's best-regarded real estate agency. The firm's unique facilities, including a full-time in-house graphic designer and professional printing capabilities, allow Joy Luedtke Real Estate to produce exceptional marketing materials, including full-color, four-page brochures, photo postcards and camera-ready advertising, all in real-time. The office itself is a technological wonder, making full use of state-of-the-art communications equipment, including a video stream of available properties.
Above all it is the quality of the agents that sets Joy Luedtke Real Estate apart. Native Long Beach Islanders for the most part, they've grown up knowing every inch of the island on and off-shore. Combine that knowledge with Joy's 25 years in the business and her reputation for being the go-to, can-do broker, and you'll find buying and selling property on LBI a richly rewarding experience.